In this post we are going to learn about output devices.
In a computer, an output device is typically a hardware equipment which converts computer output into human readable form. You can view our video on Output devices – Click Here
Let's look at some common output devices.
Speakers or headphones are used to listen to songs and sounds in a computer. They are connected to the sound card and convert electric current into sound format.
Monitor or screen is the most common form of computer output. We can watch movies, play games and see all commands we type through the keyboard.
The picture on the monitor is actually made with thousands of tiny dots called as pixels.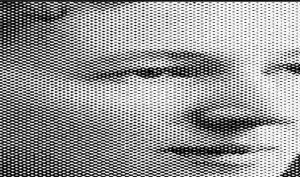 There are different types of monitors:
Earlier, Cathod Ray Monitor or CRT monitor was used.  The screen is coated with chemical called phosphor. An electron gun fires electrons on these dots which glows to give the colors. They were very large in size and consumed lots of power.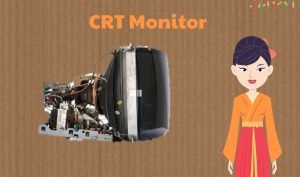 Nowadays flat panel display is more common.
A projector is used to magnify the computer screen and project it on a large flat surface. They are used in movies and meetings to ensure large no of people can see the screen.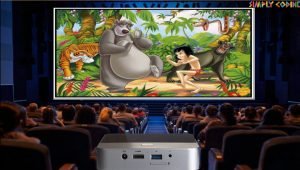 A plotter is used to create drawings on paper.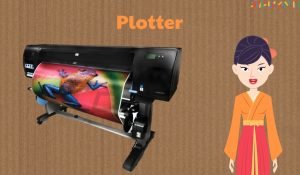 There are Pen Plotters which are electromechanical device and it moves on paper to create output. There are also photo plotters which uses fiber optics technology to draw an image on paper.
A printer takes electronic data from computer and generates a hard copy of it.
There are two types of printers: Impact printers and non-impact printers.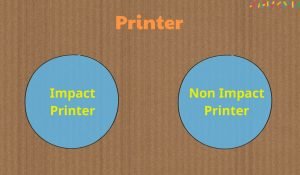 Example of impact printer is dot matrix printer where there is mechanical contact between the printer head and paper.
Non-impact printers are of many kinds including Laser printer, inkjet printer, thermal printer etc.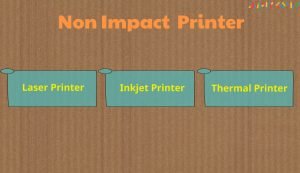 As there is no contact they are faster, cost effective and are of better quality.
Most common printers are ink jet printer that prints a stream of quick drying ink on paper. Laser printer uses laser technology to print on paper.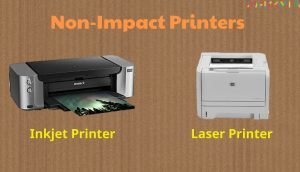 Now days there are 3D printers which create a physical object of materials such as plastic, metals etc.
Video link: https://youtu.be/yTdRHrkudGs