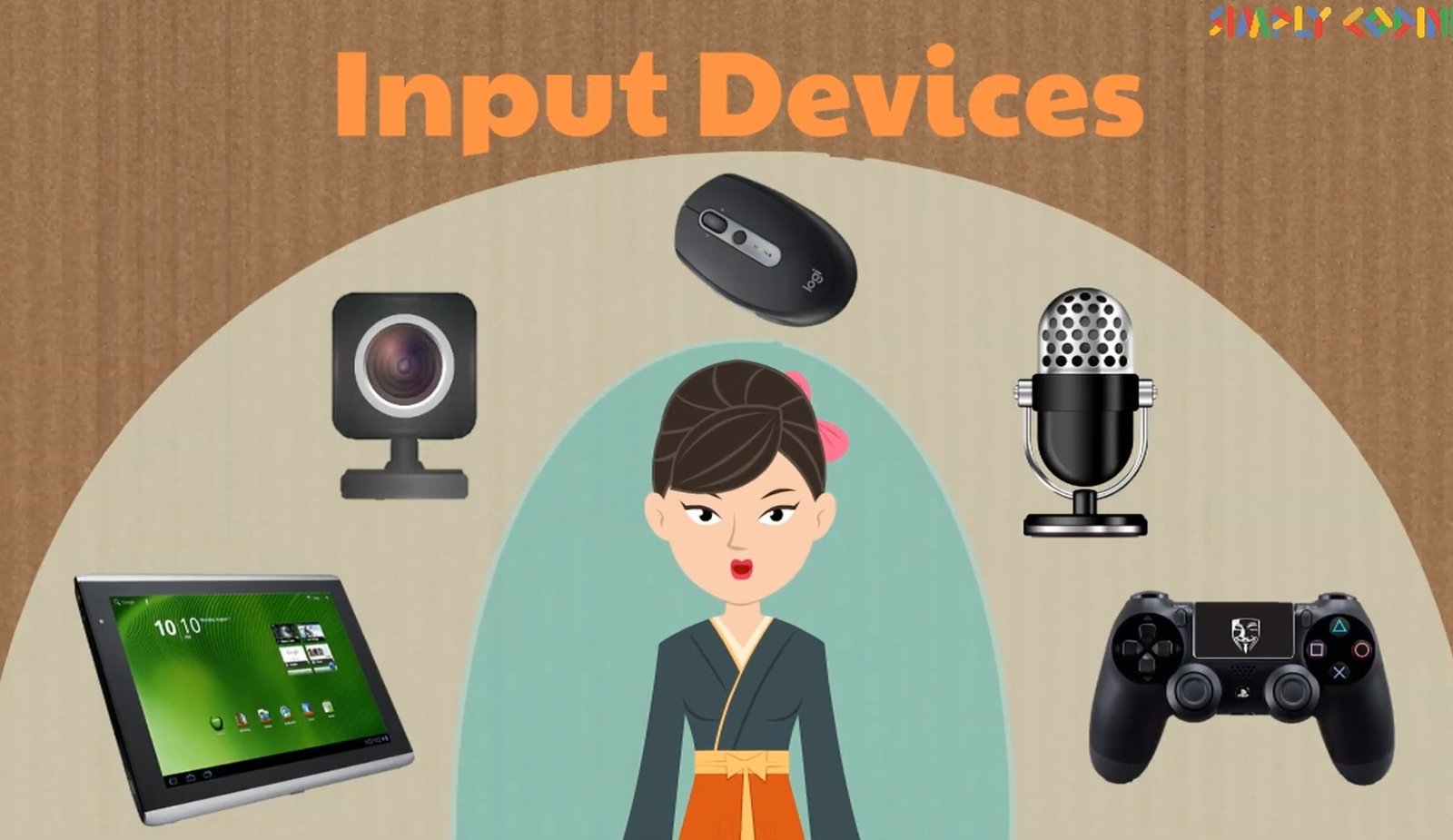 In this post we are going to learn about input devices.
You can watch our video on Input Devices. Click Here
In a computer, an input device is typically a hardware equipment used to send data and instructions to the computer.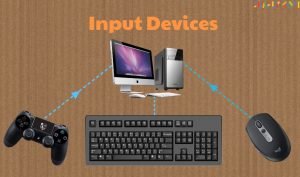 Let's look at some common input devices:            
Keyboard is a typewriter like device which has keys to send input to computer. It is used to type in letters, numbers and commands to the computer.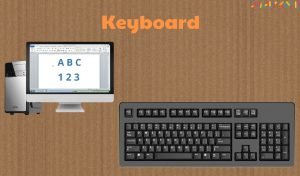 Mouse is the most common pointing device. It is held by hand and is used to control the cursor or pointer on the monitor. It has two or three buttons to draw or play games on the computer.
For a laptop a touch pad is used instead of mouse.
Joystick is another pointing device which is used to play game on the computer.
Microphone or mic is used to record voice, music or sound in the computer. Mic is connected to a sound card in our computer which converts our audio to digital sound.
Digital camera or webcam is used to capture pictures or videos and then store them on computer.
A Scanner works like a photocopier machine. It converts any text or images on a paper into electronic form.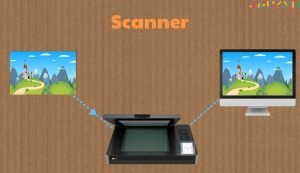 Scanners come in various sizes from small hand held scanner to flatbed scanner to fast drum scanners.
There are some special scanners like OMR or Optical Mark Reader which can recognize marks made by pen or pencil and is used to check answer sheets which have multiple choice questions.
Many scanners also come with OCR or Optical Character Recognition which can convert images or printed document to editable text.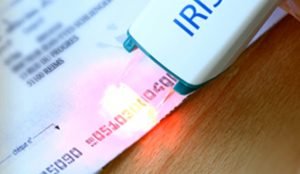 Touch screens are very common today in tablets and smartphones. By means of fingers or light pen, input can be passed to the computer.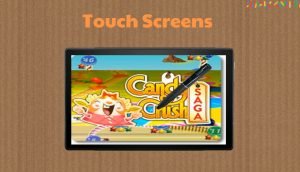 Barcode Reader is typically found in shops or retail outlets. It beams a laser light which can be used to read the bar coded data which gives information about the product. Such as its name, price etc. to computer.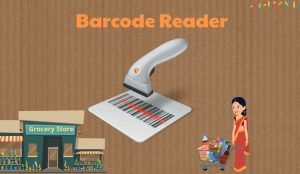 Magnetic Strip reader: Many credit cards and security cards have a magnetic strip on the back. This strip has the user data encoded on the strip and is read by the machine when swiped.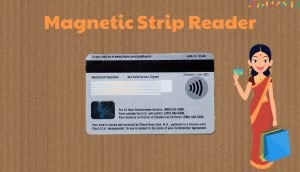 Similarly there is Magnetic Ink Character Reader or MICR which can read user data on bank cheques.
Video Link: https://youtu.be/iiJ72-rzg