In this post, we are going to learn about the different types of computers.
Computers are classified into many types based upon their size and speed. You can watch our video on Types of Computers – Click Here
The fastest and most expensive computers are Super Computers. They are large and have multiple CPUs, so they can handle many instructions in parallel.
They are used for complex calculations such as weather forecasting, nuclear science, rocket launching etc.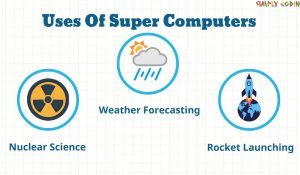 Some examples of super computers are Summit, Sierra, Deep Blue and PARAM made by CDAC in India.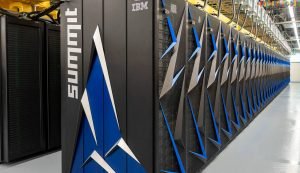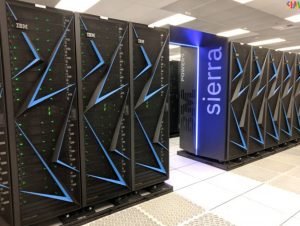 Next are Mainframe computers. They are designed to handle huge volume of data and information.
While super computers are typically focused to perform few critical tasks, mainframes performs multiple instructions in parallel for multiple users.
They also have multiple processers hence are fast and expensive.
They are typically used by large organizations for bulk data processing.
Some example are IBM Z,UNIVAC etc.
Mini Computers are also called as mid-range servers. They lie somewhere between Mainframe and Micro Computers. 
They are typically a multiuser system and have more memory and larger storage capacity than Micro Computers.
They are used as web servers, database, gaming servers etc.
Examples are MAGNUM, VAX etc.
Micro Computers typically are single CPU, single user system used at home, office, schools shops etc.
They are further categorized as:
Personal or Desktop PCs- They are the most common computers with monitor, keyboard and mouse typically kept on a desk. They are used for browsing, gaming, learning and small business use.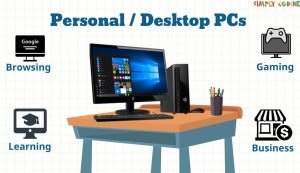 Workstations- They are like desktop computers but have more powerful CPU with higher memory and processing powers. They are more expensive and are used for doing niche work like designing, animation and complex mathematical calculations.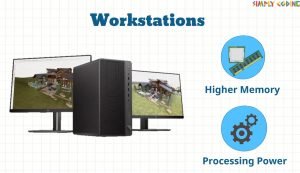 Laptops– They are portable computers which integrate all components of a computer into a size of a notebook. Hence they are also called as notebook computer.
Mobile/Tablets- Today we have smart phones and touch screen tablets which can easily be carried anywhere. While they were initially meant for limited capability now they are used for gaming, videos, high-end cameras etc.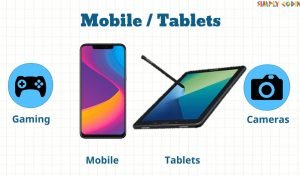 Embedded Computers- Many of the devices today have an embedded small computer like SMART TVs, watches, cars, microwaves etc. They are typically programmed to perform set task required as per the device.
Video link: https://youtu.be/uD0acIhi8xE